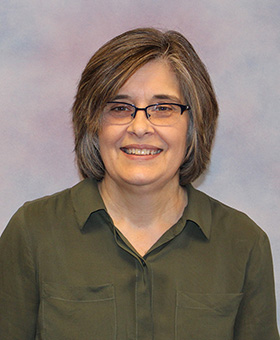 Beth Day
Payroll Specialist
---
Department:
Business Office
Location:
Rollins Campus Center | R004I Rollins Basement
---
Year Started: 1983
Strengths: Harmony | Discipline | Developer | Input | Deliberative
Education History: Dakota Wesleyan University (BA in Business Administration and Accounting)
Hobbies: Antiquing, Flower Gardening, & Reading
Family: Mike (husband), Andrea (daughter), James (son-in-law), Henry (grandson), Philip (son), and Alison (daughter)
What do you love most about DWU?: DWU's values of learning, leadership, faith, and service. I love being a part of such a noble university of higher education.