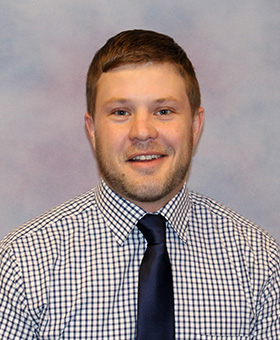 Dan Bonte
Coordinator of Undergraduate Admissions
---
Location:
Rollins Campus Center | Main Floor
---
Dan joined the admissions staff in the spring of 2012. Originally from Garretson, S.D., he attended South Dakota State University and graduated with a Bachelors of Arts and Sciences degree in health, physical education, and recreation (HPER) and master's degree in Sports Recreation. His hobbies include spending time with his wife, Lacey, twin sons, family and friends, watching all sports – especially the Chicago Bears, and playing baseball and golf. Dan looks forward to building relationships with students and families while assisting them in making their college decision.

Dan has the opportunity to help lead the recruitment efforts of undergraduate students and work with students from Eastern South Dakota.