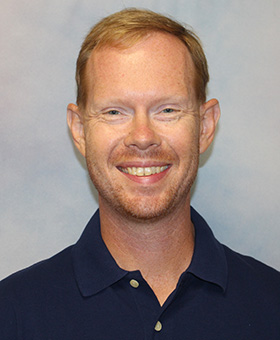 Eric Van Meter
Campus Pastor
---
Department:
Campus Life, Religion
Location:
Rollins Campus Center | R105 Main Floor
---
Year Started: 2014
Strengths: Strategic | Learner | Ideation | Maximizer | Achievement
Professional History: United Methodist Pastor since 1999. Served large and small churches in Arkansas. 14 years in campus ministry, including at Arkansas State University Wesley Foundation (2007-2014).
Areas of Expertise: leadership development, team building, practical theology, pastoral care, worship design
Hobbies: writing, biking, running, alternately cheering and crying over the St. Louis Cardinals baseball team
Family: Denise, Zachary, Jonathan in the marriage and biological category. About a hundred current and former SMC students whom we consider family too.
What do you love most about DWU?: Being with people who are supportive, curious, dedicated, and interested in other people. The word "family" gets thrown around a lot, but here it's actually true.