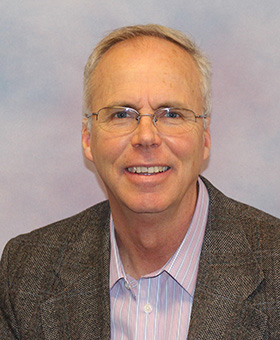 Joel Allen
Associate Professor In the Department of Religion
---
Department:
McGovern Center for Leadership and Public Service, Religion
Location:
Smith Hall | Room 402
---
Year Started: 2011
Education History: Asbury Theological Seminary, Wilmore, Ky. (Master of Divinity degree), Hebrew Union College, Cincinnati, Ohio (Ph.D.)
Professional History: Joel Allen is the Chair of the Religion and Philosophy Department at Dakota Wesleyan University in Mitchell SD. Before coming to DWU, Joel was an Assistant Professor of Religion and Philosophy at Lambuth University and Minister of Discipleship at First United Methodist Church in Jackson TN. He is an elder in the Dakotas Conference of the United Methodist Church and a graduate of Asbury Theological Seminary (1995). Joel has taught at Asbury Theological Seminary, Union College and Moscow Evangelical Theological Seminary. Joel completed a Ph.D. at Hebrew Union College – Jewish Institute of Religion in Cincinnati Ohio where he studied Hebrew Bible, Rabbinic Literature and Judaism of the Greco-Roman World. Along with several articles, he is author of two books: The Despoliation of Egypt: in Pre-Rabbinic, Rabbinic and Patristic Traditions (Brill, 2008) and Jewish Biblical Legends: Rabbinic Wisdom for Christian Readers (Cascade Books, 2013).
Family: Joel has been married to Kitty for 30 years and they have two (Johanna, 23 and Emma,19).
Hobbies: Joel is an enthusiastic runner, biker, traveler and podcaster. You can find his podcast called "Biblical Conversations" on Apple, Spotify, Google and most other podcasting platforms. Or you can check it out here! Joel has another podcast called The McGovern Report. The McGovern Report is the voice of the McGovern Center for Leadership and Public Service at Dakota Wesleyan University. The McGovern Center is the living legacy of Sen. George and Eleanor McGovern, two of Dakota Wesleyan's most prominent alumni. The McGovern Center builds on George and Eleanor's lifelong commitment to humanitarian outreach and civic engagement working in the areas of leadership development, social justice, community-based research and learning and public service.