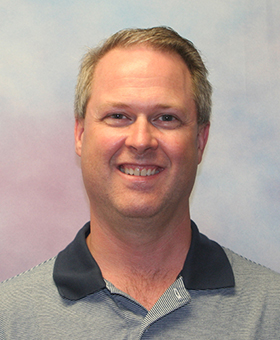 Keith Weller
Systems Administrator
---
Department:
Information Technology
Location:
Smith Hall | Room 101
---
Year Started: 2011
Strengths: Learner | Intellection | Connectedness | Achiever | Responsibility
Education History: Northern State University (B.S. in Management/Marketing)
Professional History: Sales - 3 years at Computer Specialists, Aberdeen SD, HelpDesk to Network Manager -12 years at Faegre & Benson, Minneapolis, MN, Network Administrator - 1 year at Paddock, Laboratories, New Hope, MN, Computer Sales & Repair - 5 years at Midstate Communications, Kimball, SD, Systems Administrator - 7 years at Dakota Wesleyan University
Areas of Expertise: Servers and virtualization, storage, network switches, wireless infrastructure
Hobbies: Motorcycling, hiking, cooking
Family: Spouse - Diane, Sam - 23, Andrew - 19
What do you love most about DWU?: The commitment to students and the supportive work environment.