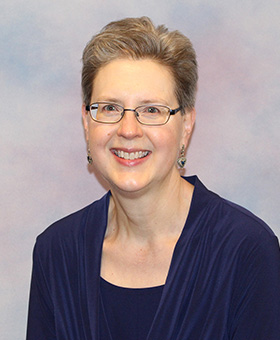 Laurie Langland
Archivist
---
Location:
McGovern Library | Archivist Office
---
Year Started: 2000
Strengths: Responsibility | Harmony | Intellection | Adaptability | Input
Education History: University of Wisconsin School of Law (J.D.), University of Arizona School of Information Resources and Library Science (M.A.), University of South Dakota (B.S.)
What do you love most about DWU?: DWU's history, from its founding by the Methodists of Dakota Territory to the present, is fascinating! I get to play information detective and make people happy with what I find - what could be better than that? As a bonus, I often find my family members in the records - they have attended DWU throughout the years going back to the 1890s.