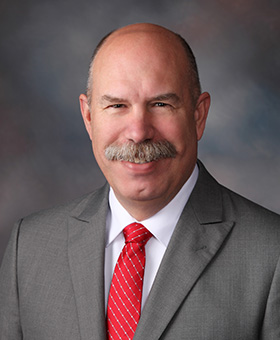 Vince Redder
Professor in the Department of English and Languages | Dean of the College of Arts and Humanities
---
Department:
English and Languages
Location:
Smith Hall | Room 301
---
Year Started: 2001
Strengths: Learner | Intellection | Context | Connectedness | Developer
Education History: University of Dallas (BA degree in German), Midwestern State University (MA degree in English), University of South Carolina (Ph.D. in English)
Professional History: Dakota Wesleyan University (Dean and Professor), Wichita County, Texas (Adult Probation Department: Probation
Officer and Court Services Officer), Wichita Falls, Texas (ISD: Certified Secondary English Teacher), Catholic Diocese of Fort Worth, Texas (Associate Pastor)
Areas of Expertise: Medieval and renaissance literature, history of english, linguistics, english reformation and counter-reformation, german, latin, italian
Hobbies: Reading, horology, woodworking, dogs
Family: Marsha (Wife of 31 years), Holly (daughter, RN who lives in Texas), Zach (son, chef who lives in Austin), Hanna (daughter, graduate student at NYU), Joseph (son, student who lives in Mitchell)
What do you love most about DWU?: Before I came to DWU, I had no idea where South Dakota was, but I have found in general that the people in this part of the country have the right attitude about life: relaxed and friendly. I have seen this attitude as well played out in my time here at DWU. For me, it is now simply the best place on earth to be.