Stewarding the Church in the 21st Century
Strengthening the ability of pastors to lead mission-focused, financially healthy, congregationally engaged churches.
This flexible, one-year program will provide ministry professionals with the opportunity to experience relevant, project-based coursework, to develop projects that will provide a direct benefit to the pastor and the church and to engage with ministry professionals.

Here's what to expect:
Appropriately paced, three-credit, online learning sessions that teach church leaders how to raise funds, recruit and manage volunteers, oversee budgets, create and use strategic plans, and develop a congregation that is focused on your church's purpose.
Face-to-face meetings to learn from ministry experts and engage with peers.
One required applied project (and an optional second project) designed to provide direct benefit to you and your church based on the content covered in the coursework.
Student-coach connection to help you understand material, execute your projects.
Courses:
This program includes 21-graduate credits.
NPA600: The Path of Stewardship 1
Information and materials used during the initial gathering and subsequent orientation weeks. ** Please note that this course is open for 4 weeks at the start of the program and will house both information about our in-person event in July as well as other information about the program that is relevant to your onboarding experience.**
NPA610: Financial Resource Development
This course will discuss the current state of giving within the church, examine the underlying tenets of giving from a scriptural and a human perspective, and explore different approaches for cultivating giving within the church that will enable short and long-term sustainable resource development.
NPA615: Financial Resource Management
Financial Resource Management will provide students with fundamental knowledge about processes and procedures for financial planning and financial management. Students will develop skills and techniques through analysis of financial documents and practical application of contemporary financial management tools and techniques.
NPA620: Governance, Personnel, and Volunteer Management
Evaluate different leadership and governance structures for nonprofit and church oversight. Assess best practices for human resource development and management. Understand methods for volunteer recruitment, development, engagement, and retention.
NPA630: Applied Project
Scholars will participate in a year-long applied learning experience where they lead the design and delivery of one or two comprehensive projects with the objective of making measurable and positive impacts on administrative functions of the organization. During the course students will be coached by a qualified and trained applied professional who will also provide instruction and support in principles and practices of project management.
NPA640: The Path of Stewardship 2
Engage in oral presentation, reflection, and analytical skills by presenting your applied project during the second in-person gathering. Reflect on strengths and challenges, and connect with mentors and other church leaders.
NPA650: Vision, Strategy and Evaluation
Compose vision, mission, values, and purpose statements. Understand elements of strategic planning, program design and evaluation.
NPA661: Communications and Community Outreach
Explore a variety of mediums and communication strategies to design (or modify) methods of internal and external communication, develop skills in marketing and messaging to and for their church, and evaluate and engage strategies for effective outreach.
NPA680: The Path of Stewardship 3
Engage in oral presentation, reflection, and analytical skills by presenting your applied project during the second in-person gathering. Reflect on strengths and challenges, and connect with mentors and other church leaders.
Webinar
Topic: Fostering Clergy Capacity
"What I believe has been established in the program is a trifecta of adult learning success: quality curriculum content, applied projects for application in the church, and coaching to support growth and development. The coaching piece is in many ways the secret sauce. Most educational experiences provide content and curriculum. Most also can look to application in various ways, at least encouraging. But, in the case of NPCL, the students are not alone. With the coach, they have a safety net. A place to discuss application, a place to be mindful of the realities they face day-to-day as church leaders, a place to consider the possibilities…personally and professionally…in their development. Coaching can appear as, providing the answers when they don't know - what they don't know."
Bill Lewis, coaching coordinator, NPCL
"Seminaries prepare us well to be theologians, but they don't always prepare us well to be administrators of the churches we serve. We need to be equipped to do both in order to serve effectively as pastors."
Katie Ricke, Pastor at Beresford Zion United Methodist Church, Beresford, S.D., and program graduate.
Calendar Overview
The calendar for the PCL program begins in July and runs a full calendar year. The first session is a 2-day in-person orientation in July (at DWU) followed by three weeks of onboarding and getting to know your coach, the learning management system, and more. The first 7-week course begins in August. Classes have live guest lectures with experts at noon (Central Time) on 4-5 Mondays throughout each term. The Applied project and associated processes and procedures to help manage the applied project are also set up similar to a course in our Learning Management System and students will have access to that from start to finish as well. We host an in-person event with live speakers for 2-days in mid-January (in regional locations) and one additional in-person event at DWU in mid-July at the conclusion of the program in order to engage in some additional learning, worship together, and celebrate.
We want to make sure that what you learn is useful and relevant to your everyday life. Check out a survey of program participants before starting the program and after completing.
Dakota Wesleyan University is proudly affiliated with the United Methodist Church.

For more information about this program, please call 605-995-2650 or email admissions@dwu.edu.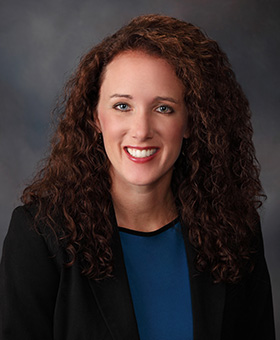 Associate Provost for Program Development | Associate Professor of Nonprofit Administration
Email
Phone: (605) 995-2933