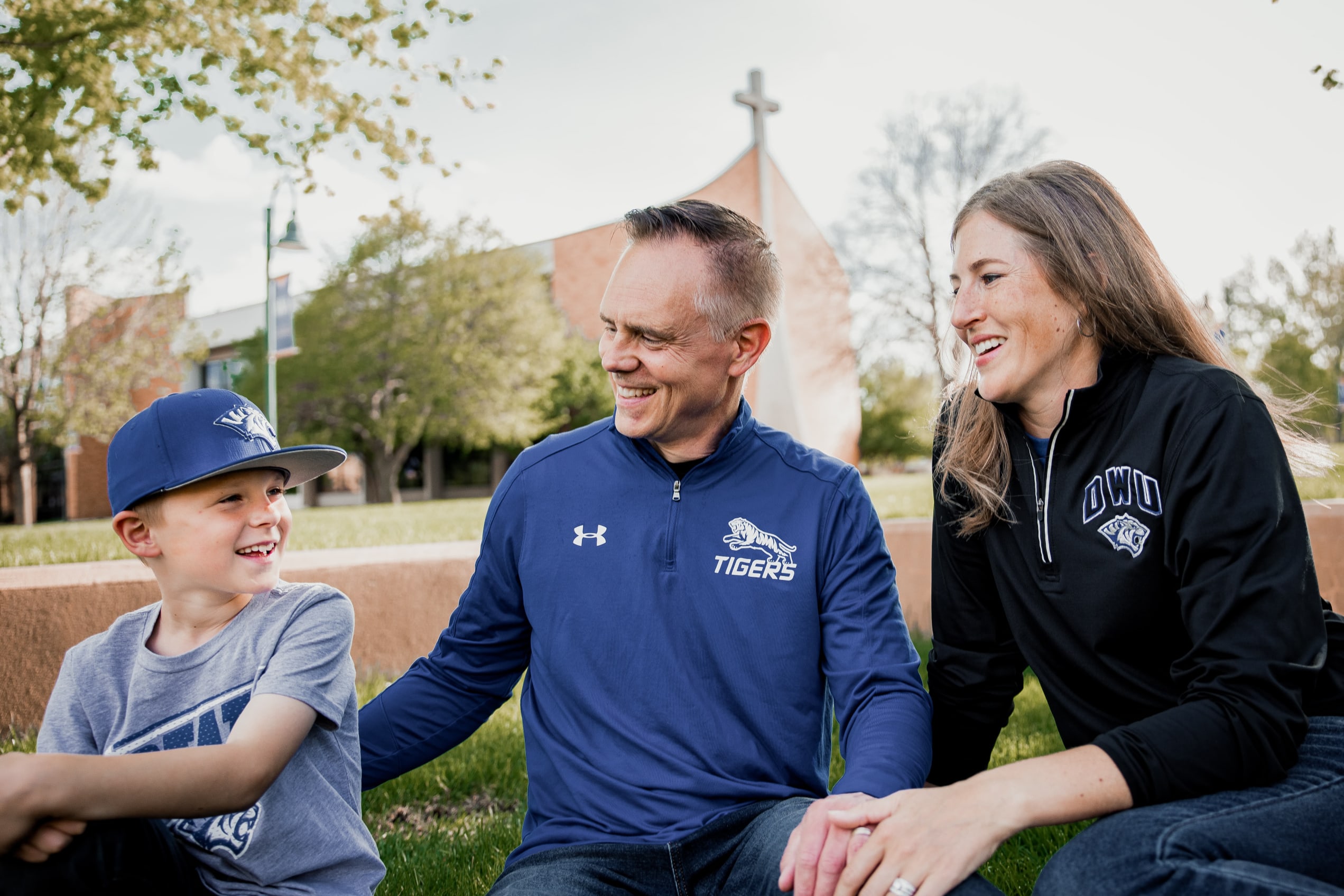 About Daniel Kittle, Ph.D.
DWU President
Meet Daniel R. Kittle, Ph.D., 21st
President of Dakota Wesleyan University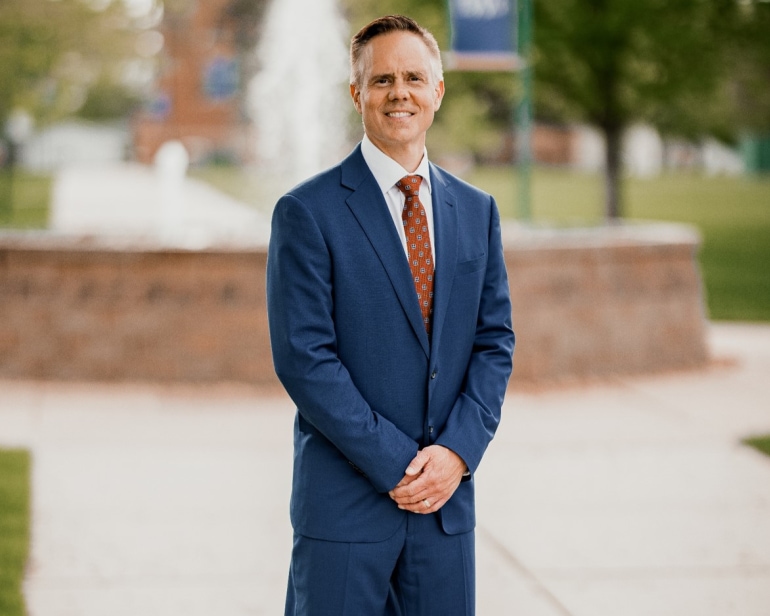 Dr. Daniel R. Kittle began his service as president of Dakota Wesleyan University in March 2022. He came to serve DWU because of a deep commitment to the values of a DWU education – learning, leadership, faith and service. President Kittle believes those values are the foundation of dynamic education, one that prepares students for successful careers, but also meaningful, interesting, and full lives.
Prior to joining the DWU community, he served as the vice president for student life and dean of students at Wartburg College, in Waverly, Iowa. He served Wartburg for over 16 years, starting in academic affairs with administrative responsibility for faculty development aimed at enhancing service learning. This work was coupled with a teaching load within the college's Institute for Leadership Education and the first-year seminar. After serving in that role for three years, he was promoted to director of the Center for Community Engagement in the summer of 2008. In 2012, he was appointed the assistant to the president for strategic initiatives. Reporting to the president, he helped organize and lead college-wide implementation of the college's strategic plan, work he continued throughout the rest of his time at Wartburg. He was appointed the vice president for student life and dean of students in 2015. He continued to be active in the classroom, teaching a first-year seminar each fall as well as regularly teaching a graduate class at the University of Northern Iowa on the history of higher education in the United States.
President Kittle has a longstanding commitment to service in the community, starting in earnest while serving in student affairs at Michigan State University (MSU). While at MSU, he had a unique role whereby his position was jointly supported by the University and the City of East Lansing, charging him with leading efforts to build community between members of both entities. While in East Lansing, he also enjoyed coaching women's basketball at the local junior high school. Shortly after arriving at Wartburg College, Dr. Kittle was part of a group of community leaders who founded the Bremer County Recovery Coalition, a regional organization that was tasked with disaster relief. Dr. Kittle was elected as the inaugural president and served in that role for over a decade. In 2008, this organization was the long-term recovery committee that led the county's response to, and recovery from, devastating flooding that impacted thousands in the region. In addition, he served as the chairman of the Board of Directors for the Blue Mountain Project (BMP), an international non-governmental organization dedicated to partnering with the people of the Hagley Gap District of Jamaica to improve health, education and the economy. Dr. Kittle and his wife, Ashley, served in Jamaica for a year with the BMP.
President Kittle, the proud son of Gary and Jean Kittle, grew up in Bazetta, a small township in Ohio, earned a B.S. in public relations and political science from Heidelberg University, an M.A. in political science, and a Ph.D. in higher, adult, learning and education from Michigan State University. President Kittle has completed the Foundations of Christian Leadership program through Duke University, and the LECNA Fellows Program Preparation for Senior Leadership.
President Kittle resides in Mitchell with his wife, Ashley Kittle, a conservation professional with a special interest in ecosystems management. She has worked as a naturalist and conservationist, most recently focusing on soil and water conservation practices. They have a son, Grant, who enjoys soccer, Cub Scouts and being outside.