Nonprofit Administration
Follow Your Nonprofit Calling
What jobs can you do with a
nonprofit administration degree?
Arts and culture, education, faith-based organizations, healthcare and government all rely on nonprofit administrative expertise. Career opportunities include:
The DWU nonprofit administration program is tailored to best meet the needs of those who plan to pursue a
career in nonprofit administration and leadership.
What's the Difference?
Classes are relevant to the current demands of the nonprofit sector.

Coursework emphasizes applied learning with projects tailored to real-life situations.

Graduates are better positioned to enter the workforce and be prepared to lead with confidence and skill.

Nonprofit working professionals can complete a certificate in Nonprofit Administration through 7-week, online courses.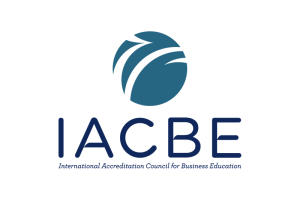 The Musick Family Department of Business at Dakota Wesleyan University has received specialized accreditation for its business programs through the International Accreditation Council for Business Education (IACBE) located at 11374 Strang Line Road in Lenexa, Kansas, USA.
Click Here for a listing of accredited programs.
Nonprofit Administration Courses
Learn how to engage stakeholders, raise and manage funds, work with boards, and execute mission effectively.
BUS 155 Survey of Accounting
This course is an introduction to basic concepts of financial and managerial accounting.
BUS 321 Organizational Behavior
This course is designed to provide students with insights into individual and group behavior, understanding of organizational structure and culture, and opportunities to see various organizational management tools in practice. Students in this course partner with local business leaders who allow student teams inside their organizations to observe course concepts in practice. Students work in teams to formulate interview questions based on course content, interview those business partners, synthesize the information, present their learnings in class, and reflect on both the learned content and team effectiveness. Students hone communication, teamwork, analytical, and presentation skills. Prerequisites: BUS 220 or instructor permission.
BUS 322 Human Resource Management
This course applies basic principles of psychology, sociology and human relations to personnel management functions, including job design, labor requirements, recruiting, selection, training and development, performance appraisal, compensation, safety and health, and labor relations. Prerequisite: BUS 220.
DMD 345 Desktop Publishing
This course provides instruction and experience in desktop publishing. Students will design, create and edit documents using Adobe InDesign.
ENT 347 Financial Management for Organizational Leaders
Students are introduced to key concepts and tools needed by business professionals to effectively manage the financial functions of their organization. A basic working knowledge of the following topics will be included: financial reports and statements, operational budgets, cash flow, financing, sources and costs of capital, ratio analysis and compensation and benefits. Students will apply concepts to individual career goals. Prerequisites: BUS 155 or BUS 251, and ENT 224.
NPA 300 Governance and Management
Students in this course will learn how non-profits are governed and managed effectively by examining structure, policies, and procedures of governance, understanding the role and responsibilities of the board and staff, and reviewing various training, development, and management practices essential for effectiveness.
This course is a study of how public policy is formed, concepts common to public policy analysis and how to communicate and persuade various publics about policy issues. The course includes hands-on field experiences and service­ learning projects in which students engage in policy work.
NPA 311 Social Justice and Civic Engagement
This course focuses on a range of theoretical issues related to oppression and social justice. During the course, students will explore important humanitarian issues impacting our global environment and review the vision and progress of agencies dedicated to positively affecting social injustices.
NPA 313 Resource Development and Stewardship
Throughout this course students will learn fundamental practices essential to funding nonprofit organizations. Topics covered will include grant writing, prospect development, donor relationships and recognition, case statement preparation, types of giving, and stewardship of resources. Students will also be engaged in experiential learning activities that may involve fundraising event assistance, writing a grant and analyzing an organization's fundraising strategy.
NPA 370 Program Design and Evaluation
This course helps students become proficient in designing and evaluating programming for nonprofit organizations. Throughout the course, students will discover best practices for program design and development, examine various methods and tools for program evaluation, explore strategies for communicating program outcomes and discover how to use program evaluation to inform improvement strategies.
NPA 400 Non Profit Administration Seminar
In this capstone course, the student will be expected to synthesize and integrate the concepts and theories of the NPA curriculum in an applied learning project. During this course, students will engage in either developing an original nonprofit organization, researching an issue for a nonprofit organization, or working on a major nonprofit development project for a local, regional or global nonprofit organization.
Want to fast-track your degree?
An associate degree in human services from Mitchell Technical College may be applied toward a bachelor's degree in criminal justice, nonprofit administration and psychology, allowing completion of this
bachelor's degree in two years.
Get to Know Your Professors
Learn how to follow your calling in nonprofit. Our low student-to-teacher ratio offers valuable one-on-one interaction with professors.
Alisha Vincent, EdD
Director of Practical Church Leadership Program | Professor of Nonprofit Administration
Applied Learning
Learn by doing

.
As you study nonprofit administration, you will engage with learning material through hands-on application in a professional setting and/or by participating in projects that simulate real-world experiences.
You will also have the option to participate in internships and capstone experiences with local, regional or international nonprofit organizations as well as state and local government.
As a student, you will make a difference. Applied projects might include coordinating special events for regional charities, develop fundraising strategies for local agencies, conduct social value research for global organizations, completing strategic analysis and making recommendations for local nonprofits and more.
Already working in a nonprofit field? Elevate your career with an
Online Certificate in Nonprofit Administration.