Entrepreneurial Leadership
Start Your Own Business
What jobs can you do with an
entrepreneurial leadership degree?
The study of entrepreneurial leadership will fuel your vision for:
S

tart

ing

a small business
D
evelop
ing
new products,
processes
or services within existing organizations
R

evitalizing schools, churches, governmental

entities

and nonprofit service organizations
Embrace your innovative side.
Entrepreneurial talents are needed in both the profit and the nonprofit sectors. Find internships that help start your own business venture for class credit. As a DWU student, you will have a variety of internship opportunities that foster innovation, leadership and ingenuity.
The Kelley Center for Entrepreneurship
The Kelley Center for Entrepreneurship, conveniently located on the DWU campus, offers free business consulting services to students and community members. As a student, the Center will connect you to the Mitchell and South Dakota Chambers of Commerce and the Governor's Office of Economic Development. Learn more about the Kelley Center.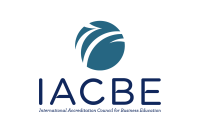 The Musick Family Department of Business at Dakota Wesleyan University has received specialized accreditation for its business programs through the International Accreditation Council for Business Education (IACBE) located at 11374 Strang Line Road in Lenexa, Kansas, USA.
Click Here for a listing of accredited programs.
Entrepreneurial Leadership Courses
Your classes are designed to help pinpoint your passions and explore opportunities building on best-practice business concepts. Entrepreneurial Leadership may be taken as a major or minor.
As a major, this program has multiple concentrations available. Chart your own course to create the path that's right for you.
BUS 155 Survey of Accounting
This course is an introduction to basic concepts of financial and managerial accounting.
BUS 220 Principles of Management
Students will discuss the general principles of contracts, torts and property as applied to business relationships. Prerequisites: Sophomore status.
BUS 371 Principles of Marketing
Students will study the marketing function in national and international business. The course includes discussion of market definition, marketing environment, marketing information and decision making about product, pricing, promotion and placement. Prerequisite: Sophomore status.
BUS 381 Business Ethics and Social Policy
This course is an introduction to ethical decision making as related to business management and public policy relating to business. It includes both theory and application to current issues.
ECO 231 Principles of Macroeconomics
This course introduces students to analysis of the macro-economy. It includes study of aggregate supply and demand model, Keynesian multiplier model, banking and monetary policy and applications to current macroeconomic problems.
ECO 232 Principles of Microeconomics
This course introduces students to economic analysis of the individual firm and market. It includes study of basic supply and demand model, the role of government in the economy, cost analysis of the form and application of principles to various markets and social problems.
ENT 224 Entrepreneurial Leadership I: Innovation and Problem Solving
Students are introduced to principles and characteristics of entrepreneurial leadership. Students explore their own orientation toward entrepreneurship, including innovation, curiosity and risk. Students are also introduced to key dimensions of entrepreneurial behavior, including opportunity assessment, mission development, strategic planning, market analysis, resource mobilization, financial management and social accountability. Entrepreneurship is considered in a variety of for-profit, nonprofit and public enterprise settings.
ENT 325 Developing Innovation
Students take the next entrepreneurial step by moving from an idea to an entrepreneurial firm. Students explore in more depth the various dimensions of the feasibility of entrepreneurial ideas. Topics include a more in-depth look at key business dimensions, including financial viability and strength, effectively building a team, how to gain financing or funding and preparing a proper ethical and legal foundation. Prerequisites: ENT 224, BUS 220, BUS 155. Corequisite: BUS 371.
ENT 347 Financial Management for Organizational Leaders
Students are introduced to key concepts and tools needed by business professionals to effectively manage the financial functions of their organization. A basic working knowledge of the following topics will be included: financial reports and statements, operational budgets, cash flow, financing, sources and costs of capital, ratio analysis and compensation and benefits. Students will apply concepts to individual career goals. Prerequisites: BUS 155 or BUS 251, and ENT 224.
ENT 424 Entrepreneurial Analysis and Application
This is a capstone seminar which integrates prior coursework relating to entrepreneurial leadership through the preparation and presentation of a business plan, entrepreneurial simulation and analysis of an existing business. Prerequisite: ENT 325/Corequisite: ENT 347.
Get to Know Your Professors
Faculty members are trained to help you find direction and purpose for your inspirations. Our low student-to-teacher ratio offers valuable one-on-one interaction with professors.
Christine Mauszycki, M.P.A., CPA
Associate Professor of Accounting | Keith B. Miller Endowed Chair of the Musick Family Department of Business
Dave Mitchell
Professor Emeritus, Business and Economics
Diana Goldammer, Ed.D.
Associate Professor | MBA Program Director | Director of the Kelley Center for Entrepreneurship
Stuart Keenan, M.A., M.S.
Assistant Professor of Business
Tracy Dice, DBA
Associate Professor of Business and Economics
The Experience
Let your degree reflect your passion with a concentration that complements your business goals.
Take advantage of the Dakota Wesleyan University and Mitchell Technical College partnership!
The best of two worlds: state-of-the-art facilities at nearby Mitchell Tech and strong business, communication, and teamwork skills from DWU.
Area of Concentration:
Agriculture
Apply your knowledge and skills to a career in agriculture.
Take classes like:
Animal Science

Crop Science

Fertilizers

Soil Science

Commodity Marketing
Advanced Commodity Marketing

AG Sales & Service

Fundamentals of Insurance

Intro to Variable Rate Systems
DWU + MTC
The best of two worlds: state-of-the-art facilities at nearby Mitchell Tech and strong business, communication, and teamwork skills from DWU.
Area of Concentration:
Construction Management
Explore a career in the management of a construction workplace.

Take classes like:
Building Materials

Project Timeline

Advanced Building Materials

Construction Documents
Building Methods

Material Takeoff

Construction Contracting & Leadership
Discover a career in supervisory or human resource management.
Take classes like:
Leadership and Communication

Conflict and Change Management

Organizational Behavior

Human Resource Management
Business and Professional Communication

Multicultural Communication

Organizational Communication
Explore a career in marketing, sales or public relations.
Take classes like:
Integrated Marketing Communication

Consumer Behavior

Communication, Media and Society
Digital Imaging

Desktop Publishing

Content Strategy for Digital Media
Pursue a career in sports communication, administration, or facility management.
Take classes like:
Communication, Media and Society

Desktop Publishing

Sport and Society
Sports Administration

Sports Policy

Sport Facility and Event Management
Business Administration
As a business administration major at DWU, you'll prepare for limitless career choices in the professional world.
Communication
Excellent communication skills are sought by every employer, and it's a true professional who elevates the skill of communicating to an art.
Nonprofit Administration
The nonprofit sector is the third largest employment sector in the United States and Dakota Wesleyan University offers the only nonprofit administration major in the region.